Do you Know what your Super Powers Are and how to use them for happiness at Work ?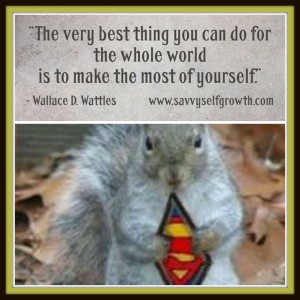 You may be unhappy at work, even though you're pretty successful in what you do. Perhaps you're frustrated about the many tasks at work that are unfulfilling, even irritating. You may even feel like you're bogged down in things you hate to do… but work is paying the bills and you simply can't leave.
What if it's possible to enjoy your work again, without having to resign?
Around 2 years ago I 'met' my own Super Powers, through an online Assessment and Strengths Coaching Sessions.
Up to that point, I'd been judging some of my qualities. I don't like conflict, I cry easily, I want to run and hide when people around me get angry. I carry other people's feelings, and always want to jump in and help. I'm always too busy and sometimes neglect my self-care. I thought I needed to keep working at these apparent weaknesses to eliminate them. I was feeling 'not good enough' in those areas.
And then, I had the incredible fortune to find out what my natural strong talents are, and how to use them. Plus, let go of the shame or guilt I'd been carrying about hiding from conflict and looking after others ahead of my own interests.
Those 2 sessions did untold wonders for my confidence and self-esteem.
Here's what it can do for you.
People who know and use their Talents and Strengths find that they
love their work more, or find work they love
know exactly which tasks to delegate and which to perform themselves
know whether they're best with 'starting' or 'completing' a project and let go of the guilt about not being able to do both
stop blaming and/or forcing themselves to plough through what they don't enjoy
relax about the differences between people
are energized, enthusiastic and highly engaged in their work and relationships
have much more confidence
know they're unique which builds self-esteem and self-worth
are happier, more positive and more fulfilled
trust their strong qualities to reliably show up for them when they go through tough times
are aware of their weaker points and manage them well, without feeling there's something wrong with them
appreciate their qualities that may have been undervalued or even labelled before
inspire others and stand out like beacons of hope and motivation
perceive themselves and others in a positive, appreciative light
know their purpose and live purposefully
make great career choices
How do you know if a Super Powers Package is for you?
If you're despondent, even a little depressed and tired of struggling along at work, you will gain huge insight around why you're struggling and what to do about it. If you're successful yet have stopped enjoying your work, and find it hard to get up with a smile, you will find this work can help you enjoy your days again.
If you want to contribute your best, and find out what's already 'right' with you, so you can make the biggest difference and impact, your Strengths hold the key. If you want to be certain about your best qualities, and find words to express them clearly to your colleagues, supervisors and managers, this will be eye-opening and give you the vocabulary.
If you want a huge boost in confidence and self-esteem, you're in the right place.
Whether your budget is a little tight or a bit more relaxed, there's an option just right for you.
What's in the Super Powers Programs?
The Starter Package includes: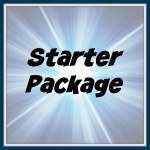 A scientific online assessment from Gallup University ((assessment fee of $15.99 included)
Your Top 5 Talents
A 2 hour Meet-Your-Super-Powers Awareness Discussion (value $300) with Liesel.
Understand and embrace your magnificent uniqueness and gifts (priceless)
Craft your personal Strengths Statement with an expert's help. You can use it very effectively anywhere to let people know who and 'how' you are. It can be used as an elevator speech, in your career, on your LinkedIn profile, in an interview, in a new relationship, and to open doors in the right places.
The Silver Package Includes: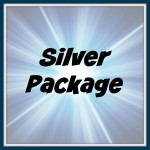 All the above plus
An in-depth report of your Top 5 Talents (value $30) to re-read, again and again as you deepen your awareness of your Strengths in many layers
Two additional 75 minute Deepen-your-Understanding  Coaching  Sessions (value $300) to understand the needs and contributions of each Talent to prevent burn-out OR
We can use this session to work through a particularly stressful situation at work, clear out the stress, bring peace, and find the precise action steps you need to take to turn it into a growth opportunity
3 private sessions in total
Worksheets to grow and develop your talents and strengths (value $90)
 The Platinum Package Includes: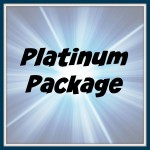 Everything in the Starter Package plus
Your full list of 34 Talents (online assessment fee of $89 included)
An in-depth report of your 34 Talents (value $100) to re-read and study, as you deepen your awareness of your Strengths in many layers
An additional five 75 minute Deepen-your-Understanding Powerful Coaching Experiences (value $600) to follow a step-by-step system to discover how to make changes in your current career so that you love it again
Six private sessions in total
Worksheets to grow and develop your talents and strengths (value $180), and increase your happiness at work
The full 34 list of Talents gives us the opportunity to know what energizes you, what weakens you, where you really need to make changes in your work to avoid burning out, or get bored, frustrated and drained. We'll go on an incredible journey of Discovery of your total uniqueness and the beautiful gifts you have to offer in your career. You'll discover where to let go of guilt around seeming 'weakness' or negative labels, and how to use your Talents in magnificent ways to lead the happiest, most fulfilled life possible. You'll be effective and efficient and at your most creative at work.
| | | | |
| --- | --- | --- | --- |
| What you Get | Starter | Silver | Platinum |
| Online Assessment ($15.99) fee incl | | | |
| Top 5 Strengths | | | |
| Strength Statement and Themes | | | |
| Exclusive in-depth Report | | | |
| Worksheets and Exercises | | | |
| Full 34 Strengths ($89) fee included | | | |
| Priority Email Support | | | |
| Six Step System to Make Changes at Work | | | |
| BONUS Self-Care Programs | | | |
| Align your Goals with your Talents | | | |
| No of Sessions to integrate your Talents | 1 | 4 | 8 |
| Investment | $150 | $500 | $1,200 |
| SA Clients: I offer a generous Exchange Rate Assistance. Please contact for bank details | R1,500 | R5,000 | R12,000 |
Common Questions
Can I upgrade later?
Absolutely. In our first session together, we can chat about the options. You may have one of two thoughts right now: "My budget is tight", or "I'm not sure I want to embark on a whole journey if I don't even know what this is about." I completely understand. Let's get you started with the Starter or Silver Package and let you reap the benefits so long!
What are Clients' Experience?
Meet Nicolene and read her story of her insights around her depression that started at work.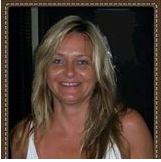 "Thank you so much for the most wonderful session. For the first time in my life I found myself in a company of a warm, empathic person that was showing me what is right about me. There was no judgment – only celebration of me and my talents. Normally we look for weaknesses to fix and as a result we walk out feeling worse about ourselves.

This time it was different. I felt good about myself and my Divine blueprint that is unique to me. As a result I have a greater sense of myself, feeling more grounded, more confident and at peace. I also have greater clarity how to create success that is unique to me. Thank you Liesel from the bottom of my heart." – Natasha Vrzic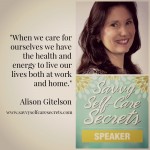 "Your Strengthsfinder coaching session gave me the insight to see what strengths I was using and how they come together to create something that is powerful, unique and of great value when applied in the appropriate place.

The coaching has given me the ability to understand more analytically what is me. I am clear on where and how to apply it. I can communicate better what I can bring to a situation. The Strengthsfinder coaching session showed me how unique I am. And I can use that when I feel "smaller than" to help me back to "equal to".

I had already been aware that some "work" feels hard and some feels easier. I am now clear that it feels easy when it is using my top strengths.

Strengthsfinder is a fabulously valuable tool. No matter how good a tool is, its real value is in how it is used. Liesel has a gift for working with Strengthsfinder, just as I know she has a gift for EFT. She releases its power."

Alison Gitelson
www.canbeedone.co.za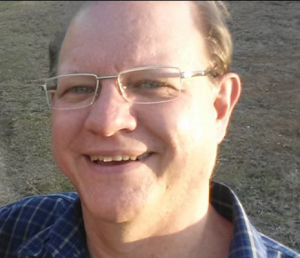 "I have recently used the Gallup StrengthsFinder test and have discussed the results in depth with Liesel Teversham. I found the process entirely rewarding. I felt it was a novel approach to understanding oneself. For once I felt that here was a tool that spoke to me and helped me define where I am going in life even in my later fifties! Defining ones talents / strengths intrinsically makes much more sense to me than many of the alternative approaches I have been subjected to throughout my career. As a more mature business person, I found that there was still a lot for me to learn about myself.

Identifying my talents / strengths has given me an energy boost. I am busy reinventing myself and finding alternative ways to earn a living whilst enjoying myself during the process. Before entering the process I was confused and dispirited with no idea on how to make money.

I no longer feel guilty that I need to be a "renaissance man" and be competent in all possible talent areas. This has helped me to understand that far more can be achieved by concentrating on my talents and strengths rather than trying to do everything myself. Identifying partners with skills not in my own talent make-up is a far more effective way of managing and playing to my strengths!

Understanding my leading talents as well as those that are a drain on me has helped me to understand past corporate failings and to put these into perspective. I now understand that what I was trying to do was not even close to a fit for me and not a personal failure. It is no wonder that I developed serious health problems!"

Mike Shorten, Kyalami, 2015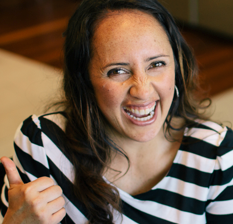 "Working with Liesel brought me to tears in a good way. She has an unusual depth of understanding and is a supportive, humble and straight-shooting coach. She was able to help me get to the core of my strengths and help me to get back on track with my individual purpose, in a way that floored me. She is a light-filled change agent and I totally love this woman!"

Kushla Chadwick
www.kushlachadwick.com
You can read about my own experience with my Strengths after many years in Personal Development. It turned my world upside down!
Have a question you don't see here?
Please feel free to mail me and I'll get back to you. You might want a free chat (only offered for the Platinum Package) to see if this is a fit for you.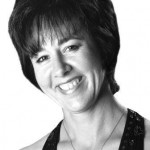 I look forward to meeting up and getting to know you through your unique talents!
Warmly,
Liesel