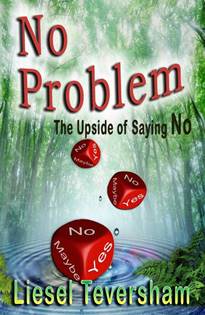 No Problem – The Upside of Saying No
Perhaps, like me, you've felt nervous, sick with anxiety, stomach in a tight ball because of too much on your plate, deadlines looming and no possible way to meet all those commitments?
Or maybe, like me, you committed to something and in the very moment of saying "Yes, with pleasure!" already regretted it? And later resented yourself and the person who asked you to help out?
You might find it really, really hard to ever let the word "no" pass your lips. Does it sound like a terribly selfish thing to say?
No Problem: The Upside of Saying No is a guide to help you understand what lies beyond the deep reluctance to say "I'm so sorry, this time I can't help". It's filled with stories, anecdotes, solid research, helpful practical tips, and a very effective and powerful tool to help you change the reluctance. This tool will not only help you to start saying "no" with much more ease – it will also help improve so many areas in your life.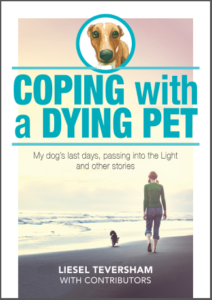 Coping with a dying pet
If you're a pet owner, you'll understand exactly how difficult and painful it can be when our beloved fur babies get sick.
In this book, I tell the story of our faithful dog, Jack, whom we loved unconditionally. As he began to ail and battle with his health, my suffering was truly immense. I had to find ways to deal with the anxiety and emotional turmoil that sometimes felt overwhelming.
I share the importance of becoming fully aware of our emotions and working constructively through them. Only then can we become totally present in our loving support. I include many practical tools into the story – from using Emotional Freedom Techniques, to simply breathing consciously. I also touch on the importance of self care to restore our energy and perspective during this challenging process.
The book includes helpful, inspiring stories from friends and colleagues who are animal communicators and animal lovers.