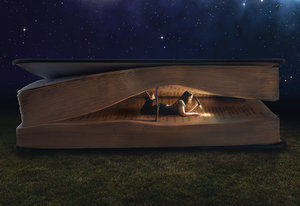 I host a group of beautiful, smart, caring Introverts on Facebook. We have delightful, deep conversations and share from the heart. I feel very grateful for the people who have gathered there.
As you might imagine, most of them love books and libraries!
Recently, I asked them what books have inspired them on their journey. Here's a great list, personally recommended by wise and wonderful introverts, to get you started:
You can heal your life (Louise Hay)
Autobiography of a Yogi (Paramahansa Yogananda)
The power of the subconscious mind (Joseph Murphy)
The Success Principles (Jack Canfield)
Evolve your Brain (Dr Joe Dispenza)
Quiet (Susan Cain)
Conversations with God (Neale Donald Walsch)
All books by Wayne Dyer
The Sedona Method (Hayle Dwoskin)
Breaking the Habit of Being Yourself (Dr Joe Dispenza)
Peaceful Warrior (Dan Millman)
The Secret (Rhonda Byrne)
Buddhist Bootcamp (Timber Hawkeye)
Tao Te Ching (Lao Tzu)
No Death, No Fear (Thich Nhat Hanh)
The Heart of the Buddha's Teachings (Thich Nhat Hanh)
Freedom from the Known (J. Krishnamurti)
When Things Fall Apart (Pema Chodron)
On Becoming A Person (Carl Rogers)
The Book On The Taboo Against Knowing Who You Are (Alan Watts)
Awakening the Buddah's Heart (Lama Surya Das)
A weakening the Budda within (Lama Surya Das)
Way of the peaceful warrior. (Dan Millman)
The power of intention (Wayne Dyer)
Why people don't heal and how they can (Carolyn Myss)
The power of the sub conscious mind (Joseph Murphy)
The Power of Now (Eckhart Tolle )
A New Earth (Eckhart Tolle )
Jonathon Livingston Seagull (Richard Bach)
Seven Masters One Path (John Selby)
Power versus Force (David R Dawkins )
P.E.T in action (Dr Thomas Gordon )
Radical Forgiveness (Colin Tipping )
The Continuum Concept (Jean Liedloff)
How to talk to kids so kids will listen ad listen so kids will talk (Elaine Mazlish)
The Womanly art of Breastfeeding (La Leche League)
A little light in the Spiritual Laws (Dianna Cooper)
The Surrender Experiment (Michael A. Singer )
High Performance Habits (Brendon Burchard)
The Power of your Spirit (Faye N Rosie)
The Alchemist (Paulo Coelho)
The Secret Language of Signs (Denise Linn)
Do you have any books you think should be on this list?
Drop it in a comment below, or mail me, and I'll add your title!