Peter Rub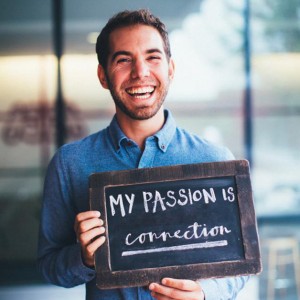 in has been a full-time professional coach since 2011. A Bay Area native, he holds a BS in Product Design and an MS in Mechanical Engineering from Stanford University. He lectured at the Stanford d.school, with a focus on team dynamics, and worked at IDEO and Daylight, two of the world's leading design and innovation consulting firms. Since taking the leap from the corporate world, Peter has founded multiple businesses in the personal growth space. He has learned most of his lessons the hard way – by trying and failing and eventually succeeding in building his own businesses. In 2014, he built a career coaching business with a full client load and a waiting list – Masters of the Leap.Peter has passionate curiosity about business, creativity, and human relationships and is on a mission to help entrepreneurs and small business owners make a healthy living by doing business their way. His approach focuses on breaking out of "business as usual" and bringing his clients' full selves to every aspect of their business. Peter has extensive experience in facilitation, teaching, and public speaking at places like General Assembly, CCA (California College of the Arts), and Stanford University.

Some Points We Discussed
Peter's journey from mechanical engineer to fulfilling a desire and deeper purpose to serving people in a different way.
Peter serves his clients in two ways: Peter Rubin Coaching and Unconventional Relationships.
We are servicing our clients by charging them – when people invest in something, they tend to be more committed.
Re-branding can help align your business ethic with your inner being.
Trust intuition over a formula.
Mark Silver's website on keeping integrity and heart in business:
Peter's Website
Find Peter on Social Media
Facebook
LinkedIn
https://www.linkedin.com/in/rubinpeter
Liesel Teversham
Liesel helps sensitive introverts to see their sensitivity as a superpower, love their work and practice awesome self-care so they can be energized and make a difference in a meaningful and fulfilling way. She helps them to overcome the fear of being visible, avoiding the spotlight and conflict, being 'too nice', perfectionism and procrastination.
She's the author of "No Problem. The Upside of Saying No", which is a handbook for those who struggle to say no, are overwhelmed and exhausted.
Click here to read about the book.