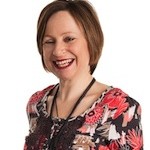 Often described as one of the most authentic, inspiring and heart-centered souls you can meet, Alisoun runs a thriving training business and has helped thousands of people to enjoy more happiness and success. Alisoun is author of Amazon Best Seller Heartatude, The 9 Principles Of Heart-Centered Success, a popular speaker, trainer, coach, business mentor, EFT & NLP practitioner and hypnotherapist. Alisoun also runs The Heart-Centered Network, regularly does humanitarian work with genocide survivors in Rwanda and is an avid fundraiser. Prior to this Alisoun had a successful 20-year career in the investment industry and is full of gratitude everyday for being able to enjoy a more authentic and joyful life – living near a beach just outside Edinburgh, Scotland.


Some Points We Discussed
Alisoun worked in a highly stressful environment of the Investment industry.
Alisoun worked a lot with people development and loved helping people find their passion.
She was head of a business unit when it went through redundancy.
She offered to run workshops for those people who lost their jobs.
This opportunity inspired Alisoun to become self-employed.
Once you follow your heart, you meet other people who open up other possibilities and opportunities.
Alisoun urges people to start an inner journey before there is a crisis.
Analyse what would bring more joy into your career.
Become self aware so that you can bring your authenticity to your current job.
We need to know who we really are before we can make  informed decisions.
The happier we are, the healthier we are.
It is easier to cope with life's challenges when we have happiness in our lives.
Alisoun runs emotional wellbeing courses to help people explore who they were born to be.
The questions people often posed during these courses and her work with young people in Rwanda inspired Alisoun to write her book "Heartatude, The 9 Principles Of Heart-Centred Success"
If you don't feel fulfilled in your current career, you may not be aware of your strengths or you may need to reconnect with these strengths.
Reconnect to who you are and what you love to do.
Find a way to incorporate what you love doing into every day.
Alisoun's Website
Find Alisoun on Social Media
Facebook
https://www.facebook.com/alisounbusiness
Twitter
http://www.twitter.com/Alisounmac
LinkedIn
https://uk.linkedin.com/in/alisounmackenzie
Google (g+)
https://plus.google.com/u/0/+AlisounMackenzie/
Pinterest
https://uk.pinterest.com/alisounmackenzi/
Recommended Books:
Heartatude, The 9 Principles Of Heart-Centred Success
Liesel Teversham
Liesel helps sensitive introverts to see their sensitivity as a superpower, love their work and practice awesome self-care so they can be energized and make a difference in a meaningful and fulfilling way. She helps them to overcome the fear of being visible, avoiding the spotlight and conflict, being 'too nice', perfectionism and procrastination.
She's the author of "No Problem. The Upside of Saying No", which is a handbook for those who struggle to say no, are overwhelmed and exhausted.
Click here to read about the book.