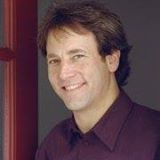 Dr Craig Weiner, along with his wife Alina Frank, co-directs and trains tapping practitioners in the Art, Science and Business of EFT with EFTTappingTraining.com and EFT Marketing and Business Academy, EFTMBA.com.
Their mission is to provide mentoring for EFT coaches which empowers and supports tapping professionals to create financially successful business while making a transformative difference in the world through tapping.

Some Points we Discussed:
Some of the biggest mistakes that tapping practitioners make in trying to grow their business
The biggest mindset challenges tapping practitioners face when they start to make tapping their primary income
The surprising facts around the income potential for beginning practitioners
The biggest growth points Craig had to overcome – it involves huge decisions, losing homes and losing money
Income is only one measure of success and thriving
Craig's respect for EFT, after studying it for years and understanding the science behind EFT
Sometimes our feelings are not the truth – they're just fears
We need people around us to help us to stick to our vision and commitment
The expansiveness and freedom that comes from being able to say 'no'
Changing careers are guaranteed to bring up identity issues. It's a valuable part of the 'shedding of a skin' and brings opportunities and power
Many more tips for practitioners who want to build a successful business
Craig's Websites
http://www.EFTtappingtraining.com
Programs on Offer
Craig's Articles on the Science of EFT
Find Craig on Social Media
Facebook
https://www.facebook.com/DrCraigDC
Twitter
LinkedIn
https://www.linkedin.com/in/craigweiner1
Liesel Teversham
Liesel helps sensitive introverts to see their sensitivity as a superpower, love their work and practice awesome self-care so they can be energized and make a difference in a meaningful and fulfilling way. She helps them to overcome the fear of being visible, avoiding the spotlight and conflict, being 'too nice', perfectionism and procrastination.
She's the author of "No Problem. The Upside of Saying No", which is a handbook for those who struggle to say no, are overwhelmed and exhausted.
Click here to read about the book.