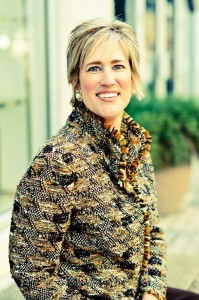 If you're anything like me, networking events can be one of those "Everybody says I need to… but it's so awful to be cornered by someone who bores me to tears. And I hate feeling like I don't know what to say!" type of things.
I had the privilege of speaking with Lisa Marie Platske, a connection and networking expert! Lisa unveiled myths and better ways to connect at networking events that really made me feel like booking for an event right away!
Lisa is an award-winning leadership expert, author, and certified professional coach. She delivers high-energy presentations and coaching programs using her research-designed seven step leadership process which centers on improving your ability to lead effectively, and building and leveraging connections. She's coached multi-million dollar entrepreneurs, start-ups, seasoned executives, and non-profit leaders from three different continents and in 20+ different industries. Her upside attitude and proven success strategies have resulted in her clients getting six-figure opportunities, five-figure promotions/bonuses, media recognition & doubled their income.
We had a fascinating conversation about Connection…The New Currency: How to Build Your Network to Increase Your Net Worth.
Doing everything "right" isn't enough to develop life-long clients, friends, and referral sources in a business world that requires a different kind of currency. Successful entrepreneurs and sales people know that underneath the great product, service, and conversation, there has to be CONNECTION. In this wonderful heart conversation, Lisa shares:
• Powerful Competitive Strategies to Grow Your Client Database
• How to Boost Sales by Becoming a Client Magnet
• How to Accelerate Your Growth by Generating Endless Referrals
• Overcoming the 4 Biggest Blunders In Networking
• Mastering the 4 Steps to Creating an Effective Network
• Captivate Potential Clients with 3 Magic Words
Listen in Here:
I warmly invite you to listen to this wonderful, warm interview filled with connection and heart!
Lisa's Leadership Success Summit:
Lisa Marie is the Creator of the Leadership Success Summit – and it's running for the 7th time already.
Go from Being Unnoticed to Standing Out from the Crowd to Leap Ahead of Your Competition & Make More Money!
You can still get your ticket here: