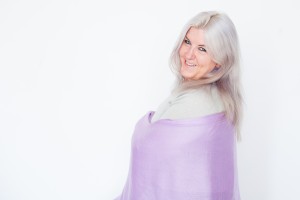 We are in the next stages of the evolution to open a conscious humanity. Beyond the efforts in attracting and manifesting, there is a space of BEing previously elusive, that opens our innate knowing, liberates our truth and empowers our freedom over the time based artificial intelligence that is ego, responsible for continued cycles of suffering. Cutting edge quantum science through the epigenetic process and the practice of present moment awareness come together in Edel's profound work, having pioneered the use of many powerful processes in the understanding of our energetic communications. Edel has successfully brought about positive life changing results for drug addicts, alcoholics, chronic pain sufferers as well as those creating conscious change in all business arenas. Published author of 4 books, Edel's latest book 'Untangling the Myth – Where Science and Spirituality Meet' is the step by step manual bringing scientific facts to all energetic processes. How to harness and influence your epigenetic signals, create new neural networks and consciously create a life of peace, happiness and the freedom of living your truth. Founder of 'Path of the Peaceful Warrior' Edel offers a powerful Meditation Creation Programme, A Course in Energetic Communications, workshops , seminars and retreats.


Some Points We Discussed
Following a difficult childhood, marriage and career plagued with many illnesses, Edel discovered that you can control what happens to your body.
Our cells take their signals from our beliefs.
External experiences become a reflection from our beliefs.
Illness is our body's way of bringing meaning.
We need to have internal communication with our bodies and understand what it is telling us.
Learn to pay attention to your body, your own intuition will guide you.
To be effective at work, you need to stay in the present.
The ego is fuelled by staying in the past and future, it cannot survive in the present.
You need to have an awareness of the present and recover from an addiction of the ego.
Know your "yes point" and your "no point" and let this guide you.

Find Edel on Social Media
Facebook
https://www.facebook.com/Edel.OMahony.Consultancy
Twitter
https://www.twitter.com/EdelOMahony
LinkedIn
https://uk.linkedin.com/in/edelomahony
Google(g+)
https://plus.google.com/u/0/+EdelOMahonyPOTPW/posts/p/pub
Pinterest
Recommended Books
Untangling the Myth – Where Science and Spirituality Meet
Liesel Teversham
Liesel helps sensitive introverts to see their sensitivity as a superpower, love their work and practice awesome self-care so they can be energized and make a difference in a meaningful and fulfilling way. She helps them to overcome the fear of being visible, avoiding the spotlight and conflict, being 'too nice', perfectionism and procrastination.
She's the author of "No Problem. The Upside of Saying No", which is a handbook for those who struggle to say no, are overwhelmed and exhausted.
Click here to read about the book.