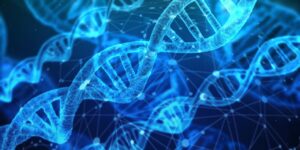 If you like to know that EFT is well-researched and science backed before you try it out, here are some resources.
I do invite you to try EFT anyway, even before you fully understand the science.
I think so often about how I don't fully understand electricity… yet the switch works to light up my room at night. Without fail.
In my experience, it's harder to "get EFT to work for you" if you try free resources on the internet. If you have an active, curious, analytical, enquiring mind, the best way to get the benefits of EFT is with a professional who can guide you and answer your questions.
An EFT professional has undergone rigorous training and mentoring by other professionals. It's not a person who learnt EFT for free somewhere on the internet, or did a Udemy course of 2 hours. EFT International is one website where you can find professionals who adhere to high standards. Yes, I'm a member and I write the monthly community newsletter for their almost 7,000 members.
Websites
Dr Peta Stapleton, PhD researcher at Bond University
https://www.facebook.com/drpetastapleton/
https://petastapleton.com/the-science-behind-tapping/
Dr Craig Weiner, chiropractor and EFT Trainer of Trainers
https://www.scienceoftapping.org/
EFT International (Global organisation that upholds EFT standards worldwide)
https://eftinternational.org/discover-eft-tapping/eft-science-research/
Penny Croal, EFT, Matrix Reimprinting and Meta Consciousness Trainer
https://www.changeahead.biz/the-science-of-eft 
Other Research Articles
EFT on nurses' stress and anxiety during the pandemic
From the Creators of the Annual World Tapping Summit (Nick Ortner)
This summit was hosted in February/March 2020 for the 12th time.
More than 600,000 people attended in 2020 alone.
https://www.thetappingsolution.com/science-research/
Register to get on their mailing list to be notified of the next.

Books:
The Genie in your Genes: Epigenetic Medicine and the new Biology of Intention
Programs that use EFT:
My own EFT Quick Start Guide (to teach you the basics for self-help)
Financial Success and Personal Fulfillment (by The Tapping Solution and Nick Ortner)
Credits:
Image by Gerd Altmann from Pixabay