Liesel Teversham's EFT Quick Start  Guide
Relief at your Fingertips to Resolve the Stress of
Past and Present Issues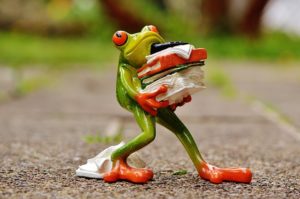 Emotional Freedom Techniques (EFT) or Tapping is an effective stress-relief tool that anyone can learn. Millions of people worldwide use it for issues like relationship trouble, self-care challenges, self-sabotage, fears, phobias, and other painful emotions like grief, loss, betrayal, shame, embarrassment, anxiety, moving forward with their goals. 

Well-known EFT users are Cheryl Richardson, the late Dr Wayne Dyer and Louise Hay, Jack Canfield, Dr Joseph Mercola, Iyanla Vanzant and Joe Vitale. These successful people use this tool and believe in it – they trust EFT to help them get past emotional roadblocks on their way to even more success.

Maybe you would like to benefit from this simple "recipe" that even children can learn, to let go of stress and uncomfortable emotions like anger, sadness, guilt.

We've all had the experience of reduced thinking capacity when strong emotions take over.

EFT is a tool that can help you to think about your problem clearly. That means better decisions and being able to take appropriate action again. It's exceptionally effective to help you neutralise stressful events from the past, and anxiety and fear about the future.

Liesel's Story

I grew up in a home where emotions were either swept under the carpet or denied. My parents, even though they were smart, loving educated people, did not have the tools to help me deal with emotions, For a long time, I did the same – denial or the trusted carpet-technique! It did not get me very far, because for 15 years of my teenage and young adult life, I was depressed and treated with anti-depressants.

In 2005, I heard of this technique that could help me process my emotions simply and safely. I was so excited about what EFT did for me, that I decided to become an EFT Practitioner and later completed my EFT Trainer examination in the UK, with EFT Master Ann Ross.

EFT changed my life. Stress, anxiety and worry is no longer the biggest part of my day. EFT has given me the ability to "tap" into my inner strength. I can let go of stress, worry, fear, discomfort at any time because this tool is always available – at my finger tips, so to speak!

Some Ways EFT can Help You:

The ability to shift from "stressed out" to "peaceful" in minutes
A safe way to deal with minor physical pain or discomfort (because EFT treats the root cause)
A way to calm down those "bedtime bees" that keep you from sleeping so you can get a great night's rest and wake up refreshed
Use it every morning to create a calm, enjoyable, productive day
A safe, drug-free way to deal with anxiety and mild depression
A fun way to help kids deal with school stress, bullying and feelings of failure

In this EFT Guide, you will




Learn exactly where the EFT tapping points are.
Learn an easy recipe for knowing what to say when you tap.
Understand the connection between tapping and the words we use, and how to make it all come together.
Discover the "EFT Mantra" and how to dramatically increase your EFT results.
Discover the piece of the puzzle that so many newcomers miss – and without this, you could also think "EFT doesn't work for me".
Learn the answer to the question "How do I know when I'm finished?"
Learn a complete stress-relief recipe you can use for just about any problem you can think of.

This EFT Guide Includes

Exclusive access to a Private Group Area where I'll answer your questions, and where you can network with other health conscious people who are consciously improving their lives.
A printable pdf with all the lessons in one easily accessible document
An hour-long recording of an EFT for Self-Help workshop (with privacy for the participants) so you can learn and tap with us, as if you were there
Short video's to explain the tapping points, and main principles of EFT
The mistakes that newcomers make, and the remedies
A very effective way to work through bothersome events from the past
Extra audio's for anxiety, money and shame
Helpful tips and tricks I taught my EFT workshop participants

On to some Common Sense

At this point, I want to make sure you understand the following:

If you had childhood trauma, or experienced trauma as an adult, I recommend that you work with a professional to help you manage your emotions and responses safely.

Please do not purchase this guide for self-help if you have PTSD or serious depression. Contact me here if you are unsure, or want to explore working together on more serious issues.

This guide is NOT designed to teach you how to tap with others. It is an introduction EFT Guide for self-help. Please apply common sense with your use of EFT.

If you're ready to learn, purchase right here:

£25 (around $30)

Kind words about the
EFT Quick Start Guide

"Perfect for busy individuals"

"It is my pleasure to recommend Liesel's course, The EFT Quick Start Guide. Her course comes in the perfect packaged size for the busy executive, student or homemaker who has little time and needs to make the best use of it. The information is organized to get you quickly where you need to be, and learn key parts of EFT one step at a time, quickly and clearly.  She also provides previews and reviews of the materials in each module. In addition she offers the inside scoop, tricks and additional information on how to do things and how to make them work clearly and easily for you. Only someone who REALLY knows and understands EFT could have done such an amazing job as Liesel has.

I would highly recommend you take Liesel's course to get you speedily on your way to using EFT in your life. Once you see the amazing results it produces, you will be well on your way to carving your path through life with intention, clear action and great success."

Gail Siler, PhD
Author of "Decoding the Butterfly Promise. Returning to Wholeness"
www.godmotherchronicles.com

"Brilliant and a Gift"

"Liesel's EFT Quick Start Guide is brilliant and a gift delivered at exactly the right moment! While I have read quite a bit on EFT and have experimented with it and found good results, I was most grateful for having landed upon Liesel's course at the time that I did.

The first week into the course I came upon a situation where I felt confronted and overwhelmed. Having this course in front of me, my first reaction was to 'start tapping'. This allowed me a quick 'action step' to begin before I let fear get the best of me and the situation resolved itself quickly.

I am excited to continue to explore more areas of where EFT can bring clarity, acceptance and personal growth."

Kelly Wagner
Creator of "The Ideal Life Planner"
www.faithfullifeplanner.com

"Simple and fun"

"Working with Liesel Teversham is a dream come true. Her fast response to any question and her caring nature made this experience awesome. I LOVED how simple and fun the instructions were. I have been tapping for years but the way she explains it is wonderful and really gave me a lot of confidence when working with EFT.

I was working on my fear of public speaking and felt confident as an event director at Global Women's Summits. I was a confident and empowered leader. I feel excited to share this with many people and continue to work on any remaining limited beliefs I have. THANK YOU from the bottom of my heart."

Karen Palmer
Best-Selling Author of "Dogs are gifts from God" and "The Secret to Puppy Love"
https://www.facebook.com/Spiritualitygonewild

"How to Get the Most out of Tapping"

"Liesel's EFT Quick Start is exactly that – a quick way to get started tapping on your own. She is so thorough and covers any questions you could possibly have that might be holding you back. I learned all the basics and gained confidence in my understanding of how to tap, so I feel comfortable tapping on my own now. This program gives you all the information you need, yet it is done in a concise way so you can get started very quickly! And Liesel's warm, caring, and thoughtful personality shines through every module, guiding you every step of the way."

Stephanie

Download the course here:

£25 (around $30)

EFT can be life changing. It was for me. I've been using it for 14 years to keep my stress-levels low, and to expand my horizons about what's possible for me.

I wish you a joyful life, and inner freedom!