A one-to-one coaching and mentoring experience
for sensitive introverted women
who want more ease with visibility for their soul work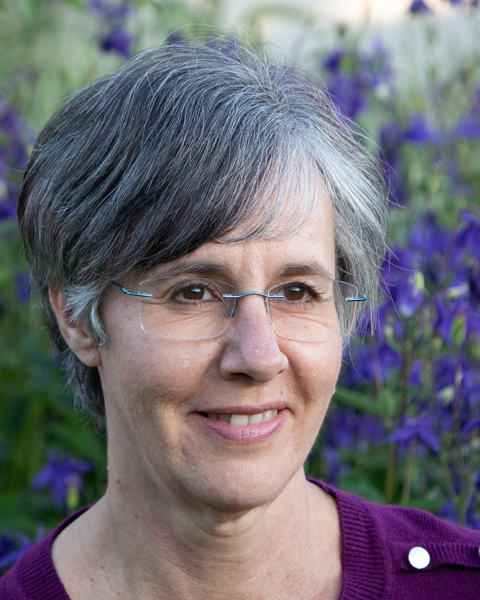 It's difficult to share about our transformational work and let potential clients know we exist when it does not feel safe to do so.
I used to be awfully shy and avoided the spotlight.
My face and neck would go bright red whenever I received attention, so I truly understand the visibility challenges that sensitive introverts face.
Safe To Be Seen was created to support you through
these challenges:
Putting off anything that will result in you being more visible because you fear being criticised or judged.

Not knowing what to do if someone challenges what you say and wants to argue.

Seeing your sensitivity as a weakness that holds you back.

Trying to create fast results and living in continual overwhelm as a result.

Comparing yourself with extroverts who are comfortable in the spotlight and feeling less than because you are not.

Fear that you'll need to be available all the time if you become more visible and therefore lose your valuable quiet time.

Being derailed by conflict at home or in business because you just can't seem to let the situation go. 
Through our work together, you'll be able to:
Clear your emotional blocks around being visible.
Know how to respond if you receive argumentative feedback after sharing your point of view.
Develop supportive tunnel vision so you can focus on what practices are most aligned for you, rather than being thrown off by seeing what others are doing.
Find a way to be visible in the world in a way that feels safe and good to you.
Understand the role your sensitivity plays in helping others soften and express themselves.
Explore how you can show up and be more visible to talk about your work, so you can attract more clients.
Put in place kind boundaries about what and how much you are able to give.
Being able to speak up about how you really feel about something without fear of being judged.
Is this right for you?
I  warmly invite you to schedule a complimentary Chemistry Call below.
It's important for this work to feel good with each other. This call is a wonderful opportunity to determine whether we're a great fit.
If you'd rather communicate via email first, fill out this Application form and I'll get right back to you.
How to gauge if Safe To Be Seen is a good fit for you:
You understand that becoming more comfortable with being visible requires courageous actions, in addition to the inner and energy work that we will do together.
You are able to devote some time to post and pre-session reflection questions that I will provide.
You understand it's a journey and a process, like any worthwhile endeavour.
You Receive
EFT sessions to work through the roots of concerns and fears.
CliftonStrengths sessions to identify your strengths and weaknesses, so you can be confidently visible.
Recording of each session.
My 60 minute EFT (Tapping) recorded training.
A recorded group training on getting past visibility reluctance.
Email support between sessions.
Investment:
We'll work together for at least 3 months for sustainable, long-term change and confidence. Sessions are either 2 or 4 times per month. We'll discuss your needs during our Chemistry Call. Once the minimum commitment of 3 months is over, we can work together as long as you want or need, and stop anytime. 
Monthly payments
2 sessions a month: £250 (+/- $310) per month
4 sessions a month: £400 (+/- $500) per month
For countries like South Africa with severe exchange rate challenges, I offer a concession. Please be in touch to ask about it.
Is this right for you?
Schedule a complimentary Chemistry Call below. 
It's a no-pressure conversation simply for us to get to know each other a bit, and determine whether we're a great fit. This work requires us to trust each other, and feel safe. 
"I feel so much better after our session. I hold a lot in as a normal part of who I am in the world. So when we have a session, a lot comes flooding out.
Thank you for being able to hold the space for all that emotional pain to come forth at once.

You never make me feel like I am overwhelming you.

You have incredible sensitivity and expertise which I really appreciate." 
"Thank you, Liesel, for sharing your knowledge in your online class "Take the Resistance Out of Visibility".
Understanding how my body reacts when I just think of showing up really puts things in perspective for me.
Then tapping down the intensity of my emotions that are attached to this gave me incredible relief and helped me to understand what is blocking me. I look forward to your next class!"
"Thank you for the life changing session that you did with me a few years ago.

It has opened so many doors and uncovered so many new possibilities for which I am deeply grateful! I feel like everything became possible for me from that one session with you. Thanks again for being a part of my journey to discovering my authentic self, I will never forget your gentle kindness and support.

Thank you for your support on my ​path of​ figuring it out and now sharing my work with the world. It is such a joy to write this having finally launched my website with no fear." 
Are you interested in working together
or are you still not sure if this is right for you? I understand.
Why don't you drop me
a note and we'll take it from there?