Class: Self-Care for Introverts and Sensitive Souls
Imagine feeling energized, strong and resourceful, alongside your beautiful sensitivity.
I hear from so many sensitive introverts that they often feel overwhelmed, anxious, stretched, exhausted.
What might it be like to have sustainable practices in place to help you manage that overwhelm, stress, heartache and anxiety?
Another challenge I hear from my sensitive clients is that their family and friends don't understand that they need time to decompress and recharge on their own.
Would it be helpful to learn how to speak up for your self-care management, so that friends, family and others understand your recharging needs?
A big challenge I hear from sensitive souls is "But I feel GUILTY to take time for myself. Isn't that selfish?

Other people depend on me. I need to be there for them!"
What if you had a way to calm the over-responsible feeling and ensuing guilt or other strong emotion?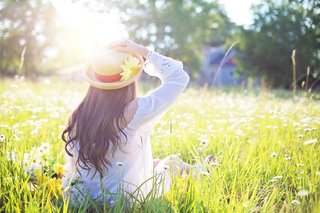 In this 90 minute class you'll:
Learn what self-care is, and isn't,
and why it's vitally important for introverts and sensitive souls
Reflect on your unique needs
Discover what gets in the way of

 

your

 

self-care
Learn what to do about it
(including kind boundaries)
Practice a technique to manage
strong emotion, overwhelm, stress, guilt etc
Create the foundation of a self-care practice that is right for you and not dictated by others
Take this class to put in place the start of a self-care toolkit for a sustainable life as a sensitive person.
Fee:
15 GBP (just under $20).
Get access to the class here:
You will receive immediate access to the recording of the class, plus the resource document.

Please note: email access is sent to your Paypal email.

If that needs to change, please let me know.
"Liesel Teversham's Self-Care for Introverts class was just what I needed to restart my self care practice.

She reminded me of how essential it is for me to practice self care in order to serve others.

Far from being selfish, practicing good self-care and setting strong boundaries enables me to generous. "
"Liesel presents in such a relatable and inclusive way that makes every workshop a pleasure.

Even the toughest of subjects is opened up gently and with genuine care and I feel comfortable to explore."
"I enjoyed the format, the exercises, getting ideas from you and others, having a framework
for understanding more about myself, and the commitment we made to ourselves."